The last decade has presented some of the best shows that TV has ever had to offer. TV cinematography has become about more than just looking better than the other shows you're competing against for time slots and ratings; it's now about getting the same look that meets the high standards that only feature films were once known for. When trying to produce the best possible product, cinematographers use every light, camera tool, and trick at their disposal.
With that said, here are the eight best TV shows (based on their cinematography) of the last decade that have either won an Emmy or have been nominated for one.
House of Cards (Single-Camera Series)
House of Cards won an Emmy in 2013 for its pilot episode entitled "Chapter 1." It's the first webisode to win a Primetime Emmy Award for Outstanding Cinematography for a Single-Camera Series. The show, an American political thriller drama, features cinematography by Eigil Bryld. The show follows Frank Underwood (played by Kevin Spacey), who is a Democratic congressman and the House Majority Whip.
Boardwalk Empire (Single-Camera Series)
Image Via Flickr
Boardwalk Empire has been nominated for multiple Cinematography Emmy Awards since its start, but won back-to-back awards in 2011 and 2012 for its "Home" and "21" episodes. This show takes place in Atlantic City, N.J. during the Prohibition era, adopting its storyline from a book written by Nelson Johnson about the historical kingpin Enoch "Nucky" Johnson. David Franco is the cinematographer for the show.
Breaking Bad (Single-Camera Series)
Vince Gilligan created and produces this American crime drama TV series. Although it's been nominated numerous times for a Cinematography Emmy Award, specifically in 2012 and 2013, Breaking Bad, to many people's astonishment, has never broken through and won (however it has won multiple other Emmys). John Toll is responsible for the cinematography in the pilot episode, with Michael Slovis replacing him and finishing out the series.
CSI: Crime Scene Investigation (Single-Camera Series)
The Crime Scene Investigation series has earned many nominations throughout the years for its work in cinematography, with CSI: Miami winning an Emmy in 2003 and CSI: Las Vegas winning in 2006. Anthony E. Zuiker created the show, Jerry Bruckheimer produces it, and Michael Barrett is responsible for the cinematography used during it. CSI is filmed primarily at Universal Studios in Universal City, Calif.
Will & Grace (Multi-Camera Series)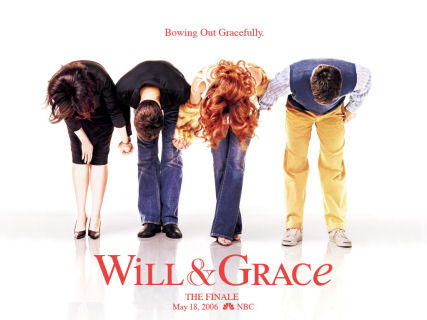 Will & Grace has won four Emmy Awards in five years – 2001, 2002, 2003, 2005 – for its "Sons and Lovers," "A Chorus Life," "Sex, Losers, and Videotape," and "Friends with Benefits" episodes. During its original run, from 1998 to 2006, this American sitcom was the most successful TV series with gay principal characters. Tony Askins is responsible for the cinematography of the first 164 episodes (1998-2005), while Gary Baum completed the last 23 (2005-2006).
Two and a Half Men (Multi-Camera Series)
This American sitcom won its first Cinematography Emmy Award in 2007 with the "Release the Dogs" episode. Alan K. Walker is responsible for the cinematography in the pilot episode, Tony Askins (the same one from Will & Grace) did the second pilot, and Steven V. Silver became the cinematographer for the rest of the show. Two and a Half Men was first broadcasted on Sept. 22, 2003, and starts Charlie Sheen, Jon Cryer, and Angus T. Jones.
Pair of Kings (Multi-Camera Series)
This teen sitcom shown on the Disney XD channel received one Emmy Award nomination in 2011 for its "Return of the Kings" episode. Pair of Kings airs in front of a live studio audience, telling the story of two fraternal twin brothers who find out that they're heirs to the throne of an island. John Simmons is responsible for the cinematography of the show's 43 episodes. Unfortunately, the show won't be able to win being that its four season will be its final one.
How I Met Your Mother (Multi-Camera Series)
How I Met Your Mother is the latest winner of a Cinematography Emmy Award for its "The Final Page (Part 2)" episode. The cinematographer responsible for the show receiving the award is Chris La Fountaine. Craig Thomas and Carter Bays created the show and also serve as its executive producers and frequent writers. The series is loosely based on their friendship while both living in New York City. If you're interested, you can check this show out on Verizon Double Play.
Cinematography involves a lot of creativity and technical knowledge. The best cinematographers know how to make a show stand out and intrigue its viewers. While there are plenty of great example of award-winning TV cinematography, these above-mentioned are some of the best.