EyeEm Community member and photographer Jan Tong lives in Hong Kong and has become a passionate documenter of the Umbrella Revolution happening right now in the former British Colony. EyeEm previously featured photos from the protests in this article: 48 Hours in Hong Kong. Today, Jan explains the feeling in Hong Kong and how democracy is making waves through art.
The Umbrella Revolution is about all the people in Hong Kong. I wanted to capture the progression of the movement; it's important to capture these historic moments in a truthful way. The photos show the anticipation of the democracy from the protesters, the hopeful feelings they have, and also the different perspective of democracy through the art created there.
Hong Kong, as a highly diversified intellectual society, the citizens chose to protest in a peaceful way to voice out their desire of democracy. This is also why they create art on the street. The art is a statement, a take out, and a spiritual symbol, it objectifies the love of Hong Kong by its people.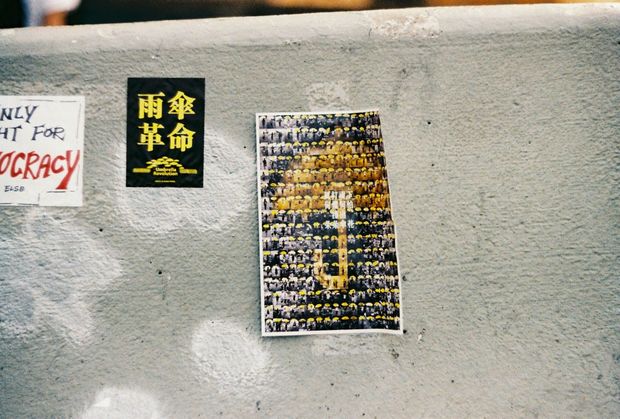 © Jan Tong
They create collective artwork like the Lennon Wall to show the government how many people desire democracy. Each day Hong Kongers write down their support and desire for democracy in their beloved home country. The Lennon Wall is made of little Post-It notes because protesters doesn't want to damage the public area. Art is the most peaceful way to have their voices heard.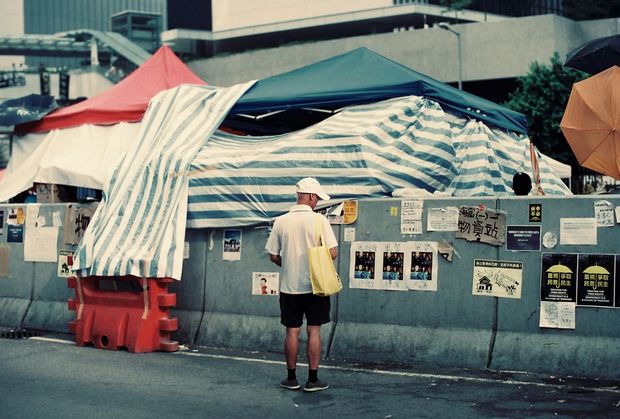 © Jan Tong
My father passed on his old camera to me, and my photography hobby start from there. I began shooting landscapes, wanting people explore the beauty of the Hong Kong countryside.
Through photographing this movement and its people, I have learned the real meaning of determination and the flexibility from the brave protesters. They show how to keep hope during the hard times.
Thank you for sharing Jan! To see more of his work, follow along on his EyeEm profile.
To see more features of EyeEm Community members, check out these posts:
Fighting Flames. All Eyes On: Max Sullivan
Storytelling through a Smartphone: Tenebrogg in Trieste