Suns out, buns out! It's summertime in the city (and everywhere else, actually) and therefore time to start obnoxiously documenting every single water-related activity you partake in. Luckily, there's a whole slew of high-end products on the market that are there to help you do just that.
Research and Markets, the world's self-professed "largest market research store" has released a handy report entitled "Global Underwater Camera Market Analysis (2017-2023)". However if you don't want to read all 61 pages of it—or pay $1500 for the PDF (spoiler alert, I didn't either)—then read below for an overview of cameras produced by the top ten companies with the most market share in the industry.
---
Olympus' Tough TG-5 ($379)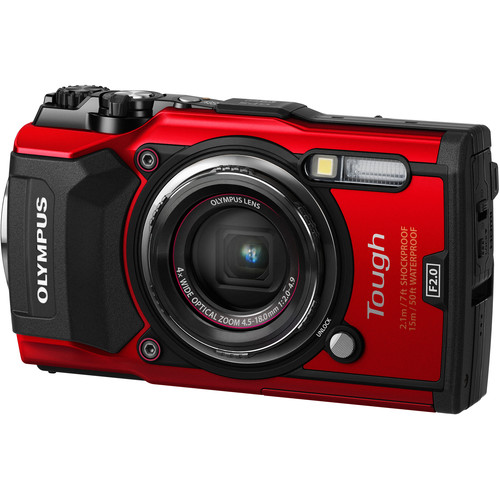 The Olympus Tough TG-5 is as seemingly impenetrable as its name suggests. The state-of-the art camera comes in two colors—red or black—and boasts an impressive list of features: the device is waterproof, shockproof, crushproof, freezeproof, and even dustproof. Clearly marketed towards the rugged, outdoorsy, adventurous type—a man's man, if you will—the camera will survive just about anything. Whether you're diving fifty feet underwater in order to catch a shot of some monstrous sea thing that should probably never see the light of day, or if you for some reason decide to drop 220 pounds of weight on the thing (the "crushproof" feature), the Tough TG-5 lives up to its name.
You can buy it here
Nikon's Coolpix W300 ($386.95)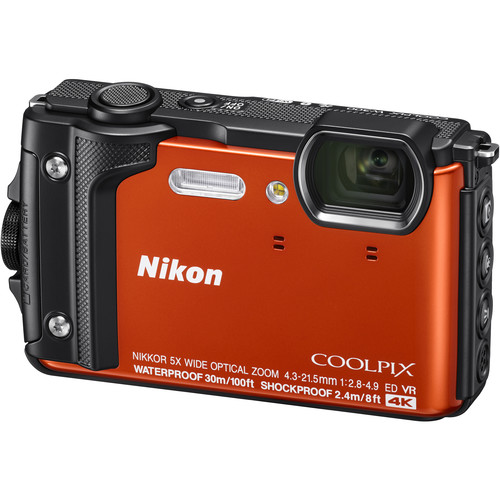 The Nikon Coolpix W300 is sleek, compact, shiny, and comes in three different aesthetically pleasing shades: yellow, orange, or black. Although its name seems somewhat vanilla, don't underestimate this tough little device, which can function at depths of up to 100 feet, is capable of withstanding drops from up to 7.9 feet, and temperatures as low as 14 degrees Fahrenheit. No matter your water sport of choice—whether its snorkeling, surfing, or just f*cking around in the ocean, the Nikon Coolpix will give you the tools necessary to document your underwater travels.
You can buy it here
FujiFilm's FinePix XP130 ($159)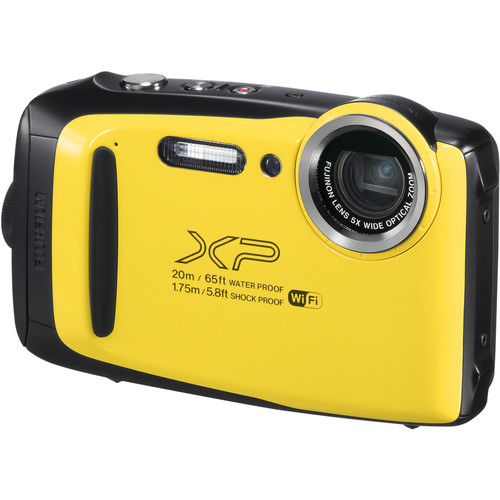 FujiFilm's answer to the growing trend of underwater cameras is, like most of the devices on this list, pretty damn indestructible. It boasts depth capabilities of up to 65 feet, and is shockproof up to almost 6 feet. While it would no doubt be possible to break this thing unintentionally, you would have to be pretty careless or drunk to do so. The design is, in typical Fuji fashion, made to please, with a front that is largely decorative and available in white, dark silver, yellow, lime, or sky blue—depending on how edgy you want to be.
You can buy it here
SONY's RX0 ($698)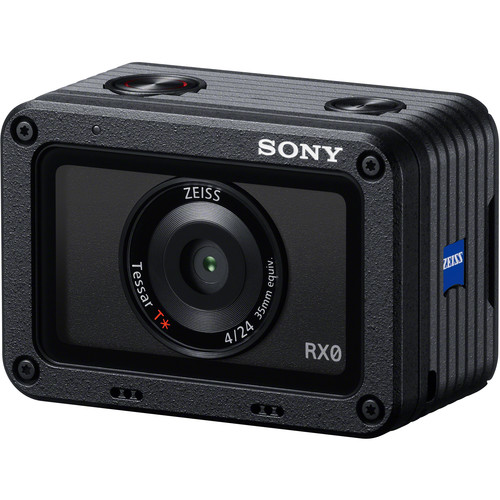 Sony's boxy RX0 model is not necessarily the most visually appealing camera on the market, but it does boast a certain level of versatility and durability. The gadget is capable of shooting in super slow motion as well as shooting continuously at high speeds. While it is not quite as physically invincible as some of the other waterproof cameras out there, it still is functional at depths as low as 33 feet, and is shockproof at heights up to 6.5 feet. You can also drop a 440 pound person—or rock, or statue, or whatever—on it, and it will still work just the same.
You can buy it here
Canon Powershot D30 ($329.99)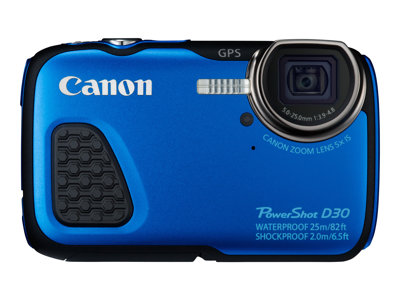 Canon's underwater camera has you covered on depth—the device can plunge down 82 feet and still remain functional. The company's website emphasizes that the certification range for an Open Water scuba diver is a mere 59 feet, so there's really not much to complain about in that area. The device is also temperature resistant at an impressive range from 14 degrees Fahrenheit all the way to 104, so whether you're participating in Coney Island's yearly polar bear plunge (why?) or snorkeling off the coast of Florida, Canon's got you covered. Too much sun causing all that nasty glare? The Powershot's Sunlight LCD mode takes care of that, as well.
You can buy it here
Go Pro's Hero6 ($399)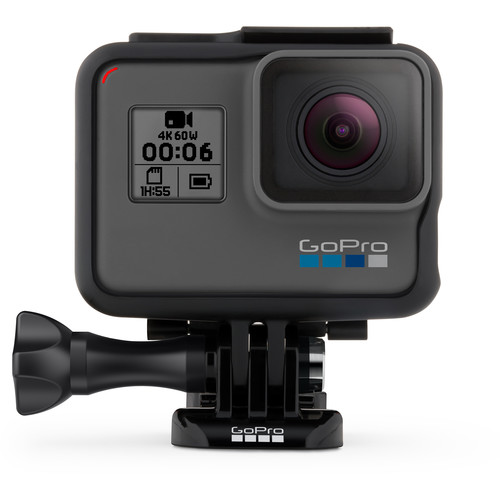 GoPros have long been near the top of the list for adventurous photographers, and indeed have been responsible for more than a few viral videos—most recently, this one of an almost too adorable 8-year old kid riding a BMX. However, GoPros are also handy for aquatic pursuits. Even without a case, the newest model (called the Hero6 Black) can sustain depths of up to 33 feet (the site doesn't mention any particular shockproof or crushproof capabilities). Another nifty feature is the device's voice command functions. All you gotta do is tell the thing to start recording and, ostensibly, it will listen.
You can buy it here
Garmin Virb 360 ($799.99)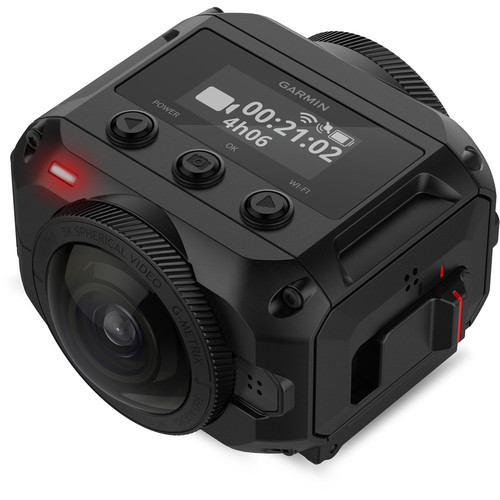 The Garmin Virb 360 is by no means cheap, coming in at a whopping $800, but the camera's hi-tech features may just make the investment worth it. The device's main pull is the fact that it shoots in—you guessed it—360 degrees. It is capable of producing fully 3-D videos, both horizontally and vertically, as well as in terms of audio. The boxy black gadget that looks like something you might find on an episode of Black Mirror is usable at depths of 33 feet, or 10 meters down. While it's one of the more expensive models, the high quality videos it produces are indicative of its superiority.
You can buy it here
Brinno's TLC200 PRO w/ Weather Resistant Housing ($160 for both)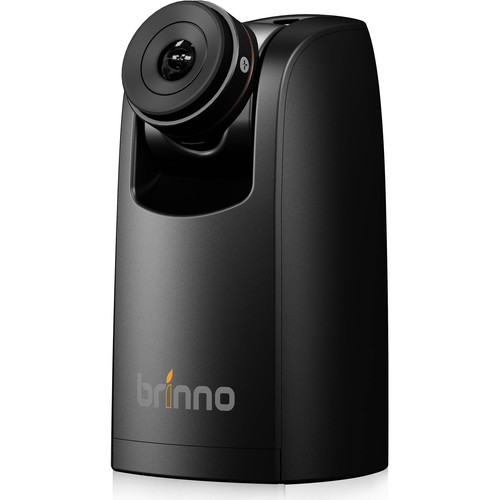 When it comes to the realm of high definition time-lapse videos, Brinno's newest model is a pretty safe bet. The HDR (High Dynamic Range) device produces beautiful, high quality time lapses with the push of a button. You can even play the videos back right on the screen, without having to upload to a computer. The basic model is not waterproof, but a simple purchase of Weather Resistant Housing will make it so, allowing you to easily capture all the vibrant flurries of activity happening beneath the waves.
You can buy the camera here.
You can purchase the Weather Resistant Housing here.
Panasonic's Lumix Active Lifestyle Tough Camera ($139.99)
Panasonic's Lifestyle Tough Camera is both affordable and cute—what more could you ask for? For all the filter lovers out there, the device contains "Creative Control" features wherein users can add effects including, but not limited to: "Expressive, Retro, High Key, Low Key, [and] Sepia". There is a catch though—the camera is certainly waterproof, but only up to a certain degree. Out of all the gadgets on this list, this one has one of the least impressive depth capabilities—only functional up to 26 feet beneath the surface. Even so, it is still shockproof (up to 4.9 feet) and freezeproof (down to 14 degrees). As far as getting a bang for your buck goes, Lumix's product seems to be a pretty good bargain.
You can buy it here